Mindful Milk: Balancing Breastfeeding & Mental Well-being
Navigating the overwhelming world of breastfeeding? Join us for an insightful 45-minute webinar as we dive deep into the intimate connection between breastfeeding and mental health.
September 14, 8:30 PM ET
Virtual workshop (Zoom details will be provided)
What to expect
• Gain expert insights from postpartum mental health expert Nishée Moore
• Identify the emotional challenges nursing moms face
• Learn practical strategies to maintain mental balance
You'll leave with the self-awareness and confidence to start out your breastfeeding journey on the right foot – plus a 20% discount code to use on your first Mamalux order. 🥳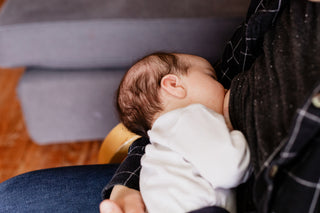 Save your spot!
Enter your details below to RSVP for this free event. By signing up, you also allow us to send you the occasional marketing email. (We won't spam you – swear!)