Extra Leakproof Nursing Pads
Do even less laundry when you add in an extra set of our amazing Leakproof Nursing Pads! 
Lightly contoured for shape and support
Comprised of three high-performing layers that work together for the ultimate leak-free experience
Attach to the inside of your Leakproof Lounge Dress and stay put all day or night
Machine washable for easy reuse
One size fits all. 
Core Features
Size Chart
Fit tip: The most important measurement is the underbust. You want this dress to fit like your favorite nursing bra or sports bra! Size up if you're not sure.
Materials & Care
We suggest placing your Leakproof Nursing Pads in the included mesh wash bag to protect against snags or other damage.
Machine wash on cold to keep quality longer; tumble dry on low or line dry.
Fabric softeners are not recommended, as they can affect the absorbency of the Leakproof Nursing Pad materials.
Questions? Send us an email: hello@wearmamalux.com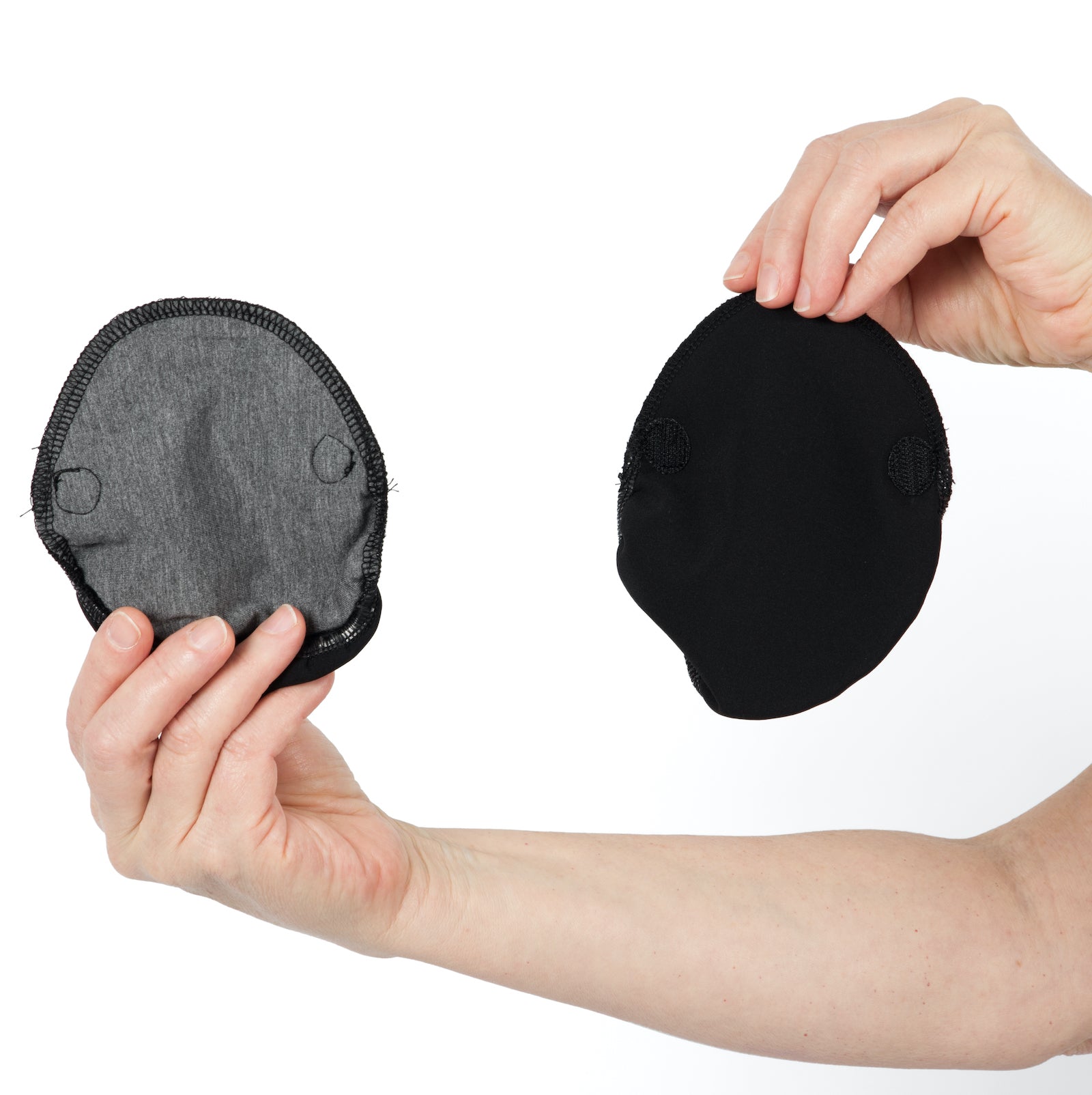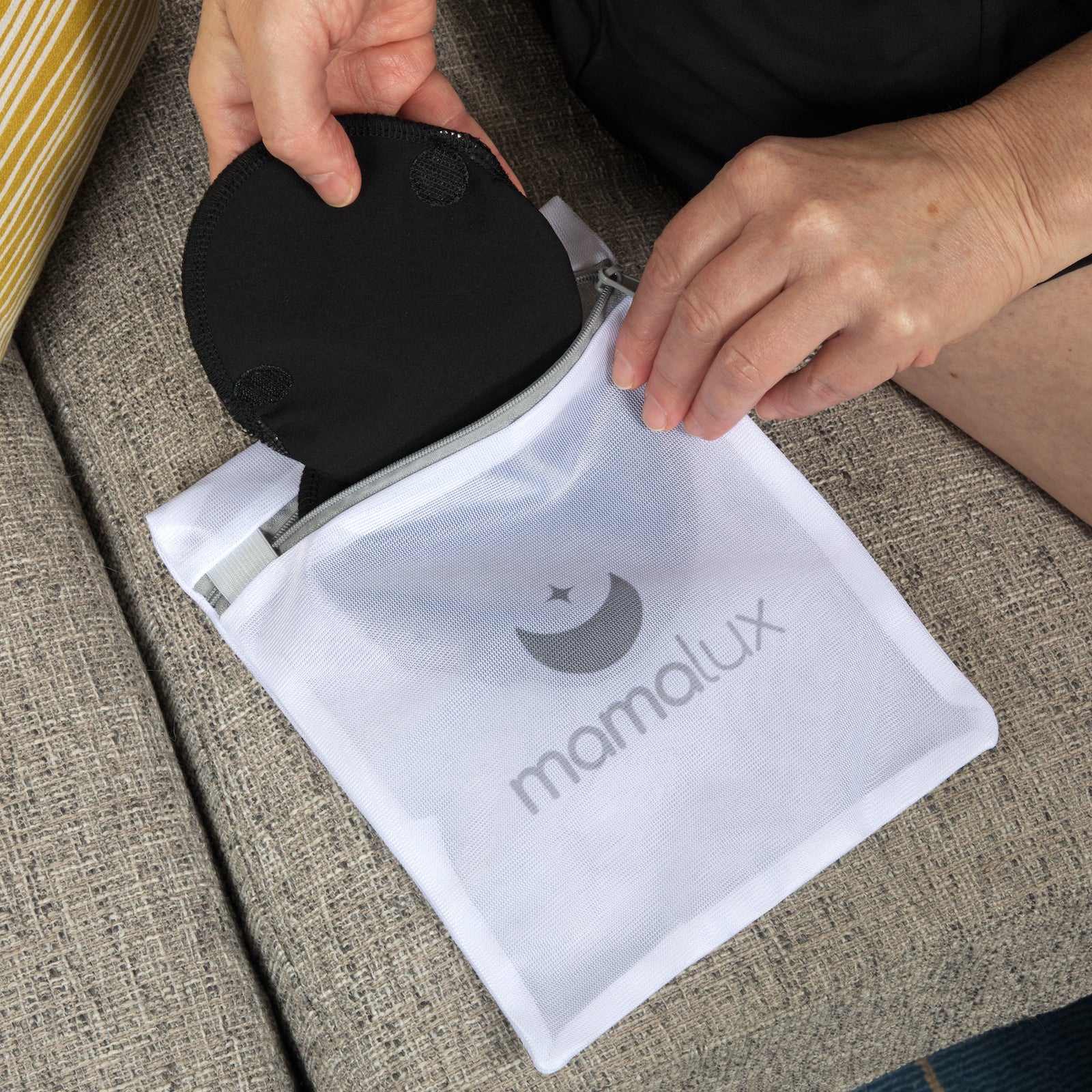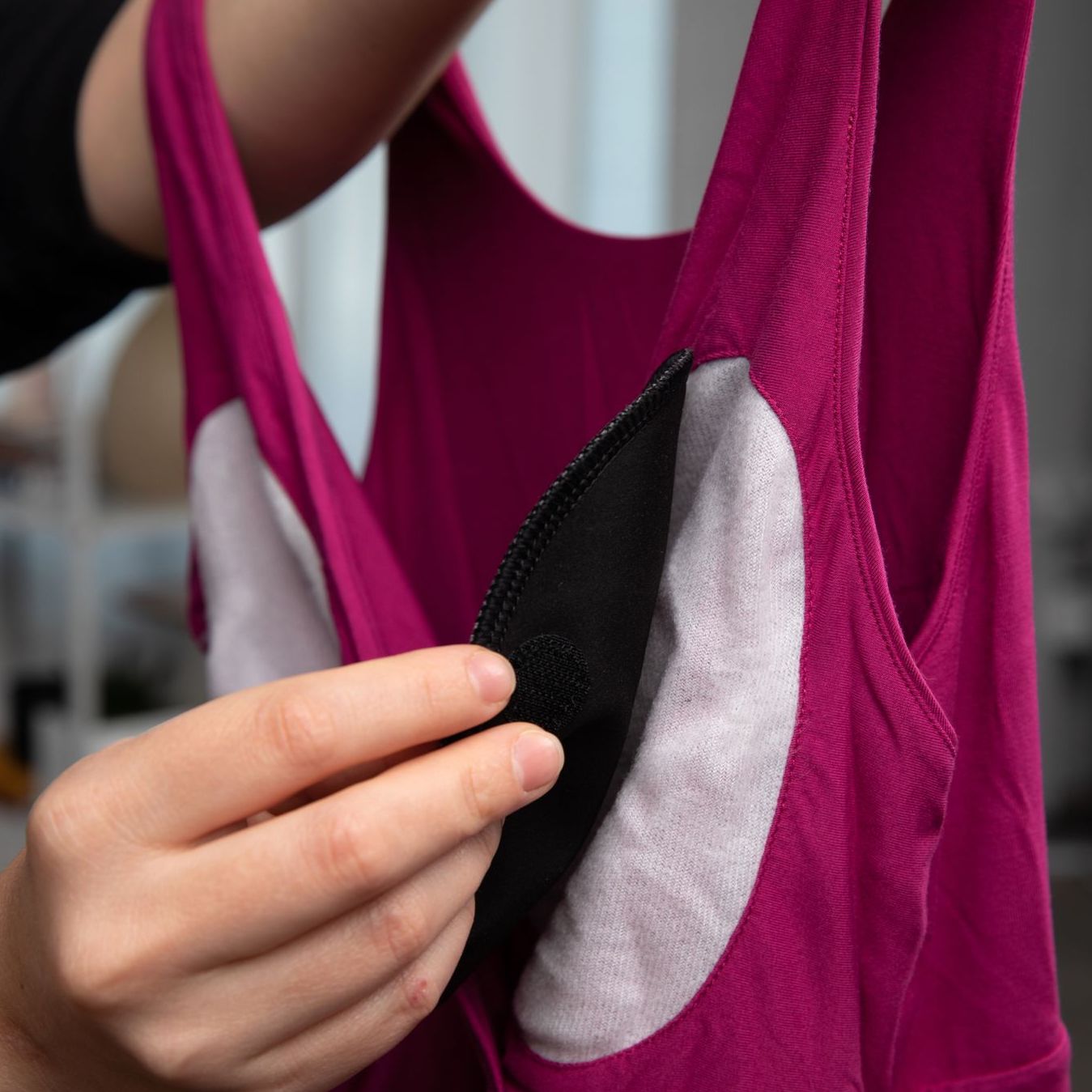 the proof is in the pad
Our best-selling postpartum dress and tank top all includes built-in nursing pads, made with first-of-its kind, triple-layer design. The first layer wicks moisture from your skin, while the middle layer is super-absorbent and the top layer makes sure no leaks get through. The pads stay in place with no bra, and easily remove for washing.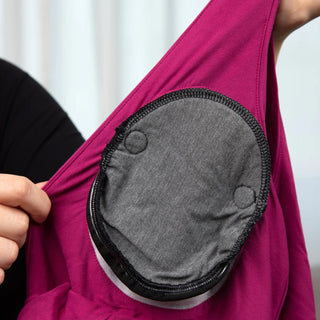 It's called 24/7 for a reason
Go from bed to bank errands — just throw on a jean jacket!
No bra necessary (thanks to stay-put padding)
Large, stretchy pockets for phones (or bottles...)
Top-quality fabric holds up wash after wash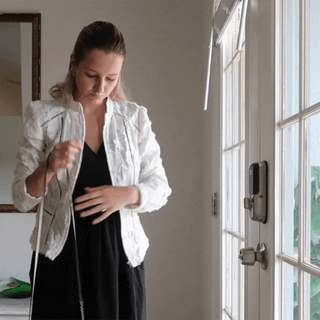 "New mom fashion at its finest (and most functional)" – Motherly
Love it!
I was hoping for this postpartum to have clothing that was comfortable, practical, and helped me to feel beautiful at a time when it's SO easy to feel anything but (you're a mom…you know…so many fluids, so little sleep 🤪). This piece totally delivered!
I hate sleeping in bras—uncomfortable and totally asking for a clogged milk duct. And nursing tanks I've tried in the past felt too synthetic, they rolled up over my belly (#1 way to make me feel like a whale) and just weren't it. I love the fabric and the look & feel and the pockets!! It's amazing. I haven't had my baby yet but I'm so excited to have this to wear. I even tried it on and lay down to do the boob shift test, and they were locked and protected by the nursing pads! Win!
Love it!
I'm living in these dresses postpartum. Cute for around the house and out and about.
It has pockets!
I am writing this review while wearing my dress. It arrived smelling a bit of manufacturing chemicals so did need a wash, but after the wash has been a joy to wear. Very creative way to get the breast pads to stick to the dress and it makes me want to buy more of their breastpads (because these chest-ornaments *leak*. I can confirm that the Medela disposable breast pads also stick to the dress's breastpad area.
Impressed
I haven't had a chance to put this dress up against real battle conditions (I'm not due for another few weeks), but I'm impressed with the fit and feel of this dress. It's soft, the pockets are great, it has easy breastfeeding access, and (shocking when you feel as big as a house) it fits comfortably. For reference, I was a sz 20 before pregnancy and I bought a size XXL of this lounge dress. If you entered pregnancy plus-sized, you know how hard it is to find maternity clothes. This is great. I will probably buy more.
Soooooo comfy!
These gowns are everything. The weight and feel are both to die for. Still pregnant but can only imagine how much more I'll appreciate them once baby is here.
My only complaint is the breast pad attachment design. The way it's sewn/designed makes the dress pucker in a big circle around the breast. Not a big deal since they'll only be worn in the house, but seems like it would be an easy fix for the future.